It's already two days and yet the search continues to locate the missing Malaysia Airlines MH370. No new update and confirmation has been given by airline management.
Speculations grew from possible to weird scenarios as to what really happened on the jetliner.
Fear of terrorist hijacking the aircraft is being eyed with the mysterious boarding of four passengers bearing false documents.
Speculations that the plane crashed down South China Sea circulated in social media when a Vietnam search team reported 'strange object' floating 80 km southwest of Vietnam.
Plot thickens as relatives of a Chinese man listed on the passenger manifest rang his mobile phone and kept it ringing live on national television. Did MH370 made landing on dry land that made the telephone connection possible?
If so, has the Malaysia Airlines landed safely but is held captive by unidentified group? Or possibly, abducted by aliens?
Where is MH370? And what had happened with its 239 passengers? Read latest developments here.
In a touching turn of events, one Twitter user that goes by @Gorgxous_ username, regularly tweeted messages for her dad that attracted a lot of favorites and retweets showing their support and prayer for the young lady and her family. Her father is the Chief Steward on board Malaysia Airlines MH370 that lost contact on the early hours of Saturday morning, March 8 that took off from Kuala Lumpur supposedly headed to Beijing.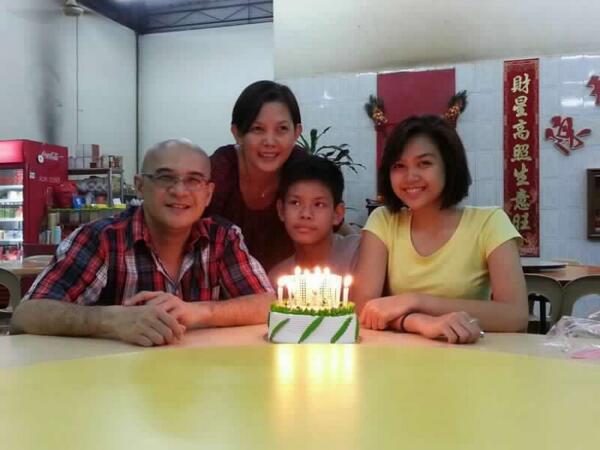 The young lady is identified as Maira Elizabeth Nari.
Until this hour, search and rescue mission activities from assisting countries continue while Malaysia Airlines are waiting for official confirmation of the whereabouts of the missing aircraft.
"DCA has confirmed that search and rescue teams from Australia, China, Thailand, Indonesia, Singapore, Vietnam, Philippines, New Zealand and the United States of America have come forward to assist. We are grateful for these efforts," stated Malaysia Airlines on their latest hourly report via @MAS Twitter account.
Viewed 18119 times by 4018 viewers